11 Things to Do With Old Fence Boards (Read Now!)
Keeping your house neat and clean isn't just about picking up your room and scrubbing the bathroom floors. Your front lawn and backyard also play a big part in making sure that your house is livable and comfortable enough from the inside out.
Whether it's trimming the grass, removing dead trees and twigs, or just removing dead leaves with a leaf blower, keeping the landscape of your house neat is almost as important as having good interior design.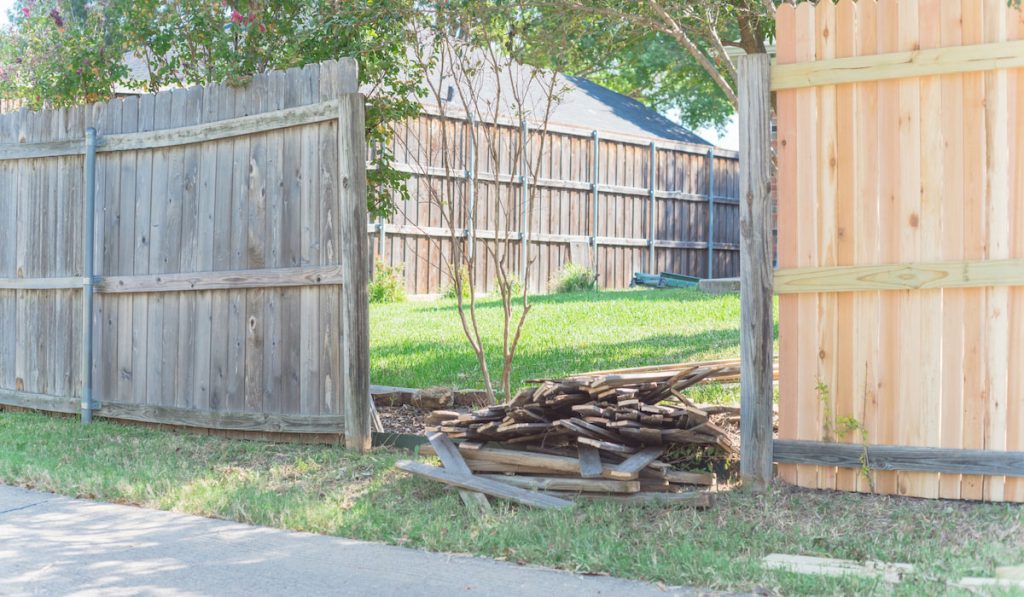 Plus, you might have some things lying around your house that can be recycled, like old newspapers, drinking cans, water bottles, or even old fence boards.
If you have old fence boards sitting in your backyard or garage, you can also put them to good use. Instead of throwing them away, here are eleven things that you can do with old fence boards.
1. Benches
Old fence boards make great refurbished or repurposed benches. Be sure to pick boards that aren't rotten or have too much damage or splinters on their surface.
If possible, choose bigger boards that are strong enough to hold the weight of at least two or three people. You can use screws or wood glue to attach the base, the legs, and other parts when making this bench.
Avoid using nails that can damage or cause irreversible cracks in the old boards.
Finally, use sandpaper to smooth every edge of the bench. You can also paint the bench to make it look better or use wood varnish for a glossy effect.
2. Sewing Table
Are you on a tight budget and trying to find the best alternative to replace your broken sewing table? Then use old fence boards to make a repurposed sewing table.
All the tools you need are similar to making benches. The only difference is the size and length needed for each piece of board.
It all depends on the size of your sewing machine.
The legs should also be much longer so that the table can accommodate a sewing chair. You can also get more creative by adding small compartments or drawers under each side of the table.
3. Photo Frames
If you need to hang recent family photos or graduation photos of your children, you can make frames using old fence boards.
Unlike other objects that need more boards, you only need one or two boards to make a picture frame.
First, measure the photos you want to put in the frames.
Using a table saw, cut the boards into smaller pieces. Sand their surfaces and edges to remove blemishes.
Then, use wood glue to join each part of the frame.
If you intend on making frames without using any adhesive, just measure the size of the photos and cut a square on the center part of the board. Use another piece as a back cover to prevent the photos from falling out.
Finally, decorate the frames however you like using paint, shellac, wood varnish, and other decorative ornaments.
4. Coffee Table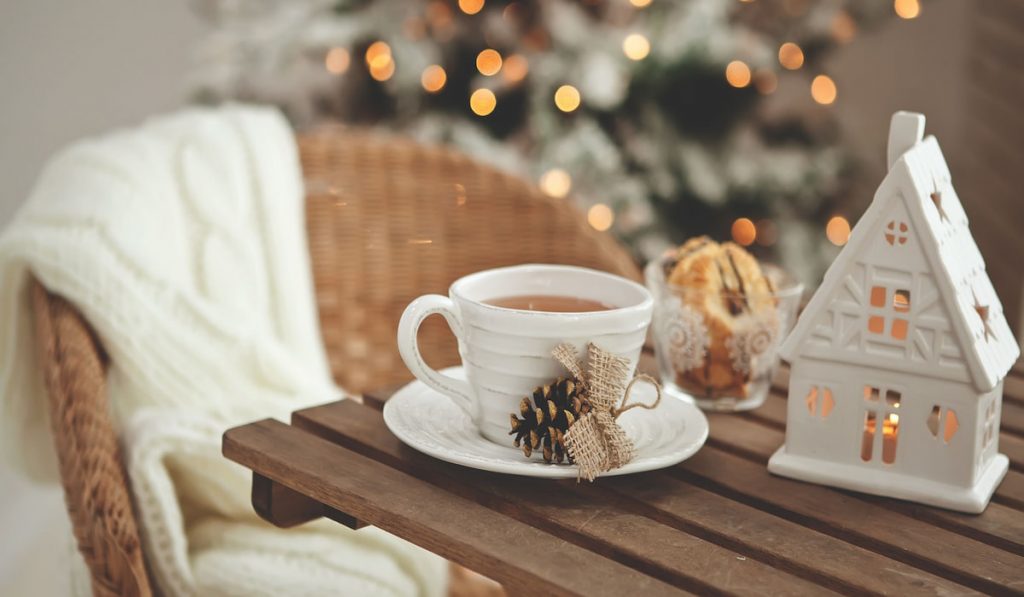 You can also make a coffee table by using old fence boards. Similar to making a sewing table, all you need is a saw, measuring tape, drill, wooden glue or screws, and sandpaper.
Measure the boards and cut them into pieces to have enough pieces for the frame. This will be the most important part that will support the overall structure of the table.
Then, use other boards to cover the frame from each side, including the base and upper part. You can either use glue or screws to attach the boards.
Then, make four legs that will later be attached to each lower edge of the table.
Finally, use sandpaper to smooth all the surfaces.
You can leave the table just as it is to have a bohemian or rustic look. But if you think it doesn't go along with the colors of your furniture, paint them according to your liking.
5. Birdhouses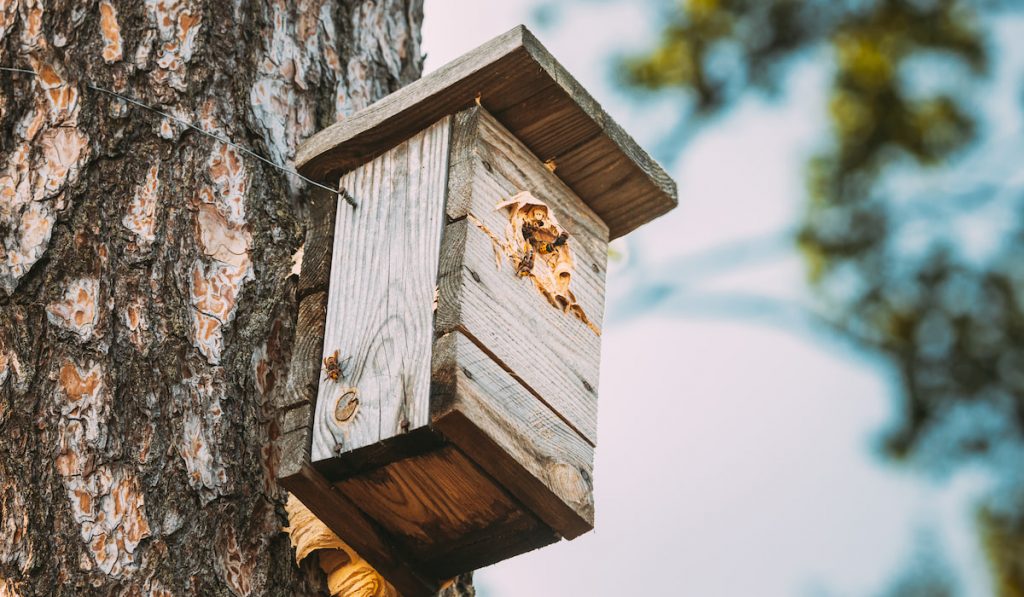 If you're looking to make your front lawn, backyard, or even garden look more livable and connected to nature, you can make birdhouses out of old fence boards.
After gathering the old boards, clean them off with sandpaper and remove any rotten parts. Remove any rusty nails or screws that can potentially injure birds.
A simple design similar to a bird box would be enough for beginners. If you have experience with carpentry or woodwork, you can design any shapes that you want for the birdhouses.
Measure and cut the boards into smaller pieces before combining them with wood glue.
You can also use screw hooks if you plan to hang the birdhouses on trees around your house.
6. Rustic Wall Clock
If you're a fan of rustic concepts, you can make a wall clock out of old fence boards. After salvaging the boards, cut them into smaller pieces or any shapes and sizes that you want.
Polish the base with sandpaper before adding any decorative pieces or paint to enhance its look.
Finally, attach a clock kit and other essential parts needed to make the clock work. You can also browse for different clock kits online or at your local craft shops.
7. Planter Boxes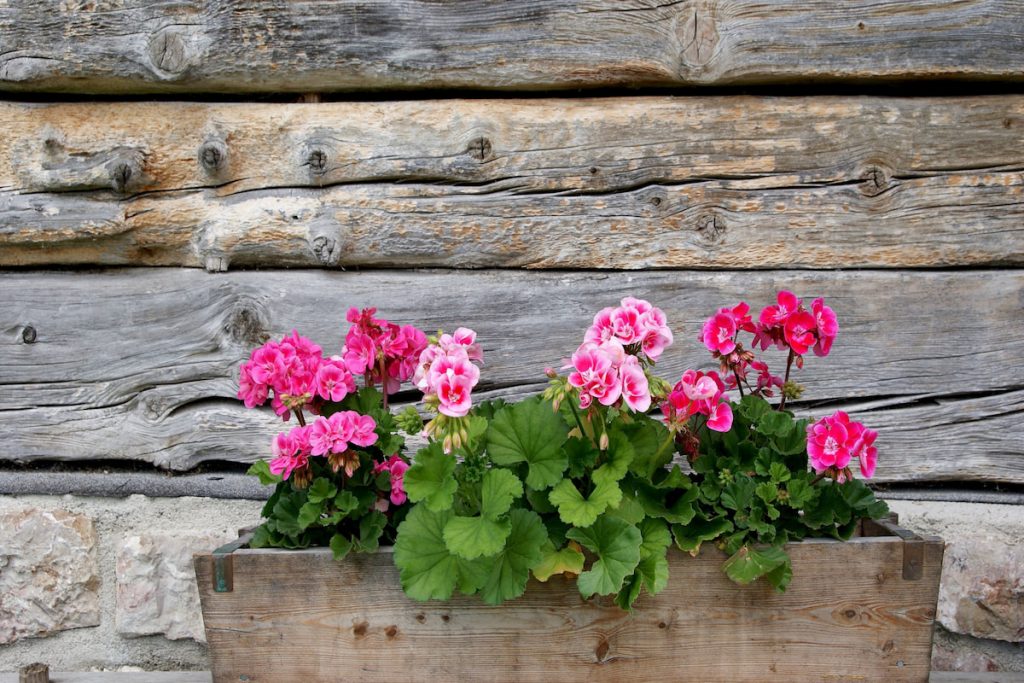 There are a lot of gardening-related things that you can make out of old fence boards.
If you're an avid gardener, chances are you know how costly this hobby could be if you're on a tight budget. But all worries aside, you can use old fence boards to make planter boxes.
All you need is a cordless drill, screws, and fence boards that you've gathered and cleaned. You can also use sandpaper to smooth any hard surfaces or wood splinters that are poking out of the boards.
8. Mini Shelves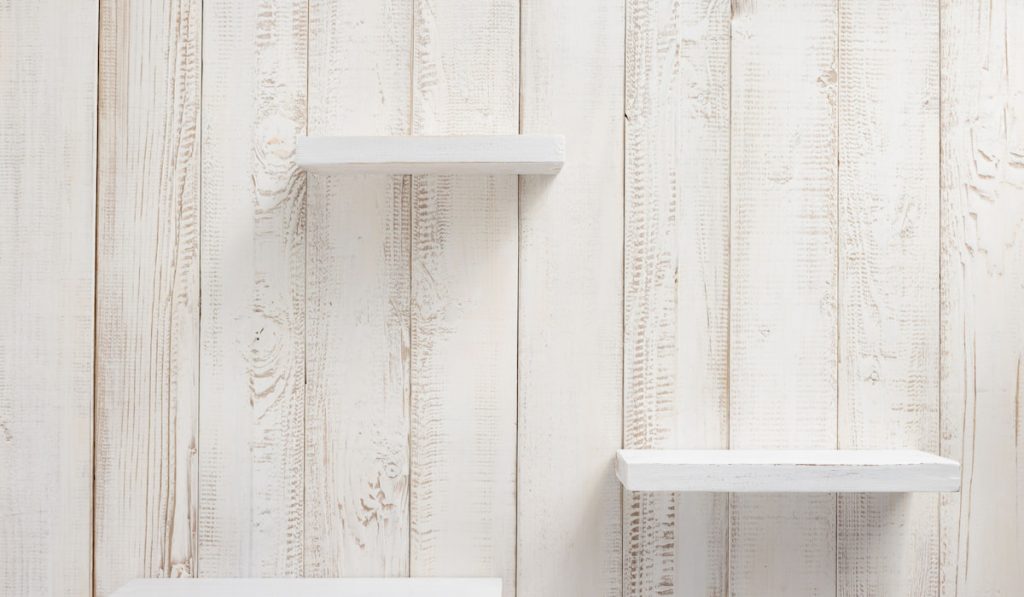 You can use old fence boards to make different types of shelves. If you have salvaged enough boards of different shapes and sizes, you can build your own mini shelves at home.
Cut the boards according to your needs and sand them thoroughly. Remove rotten parts and discard any boards that can't be reused.
Combine every part using screws or wood glue.
If you want to avoid drilling and leaving permanent holes in your wall, make floating shelves by using strong adhesive or Command strips.
The only downside to using no screws or nails is that your shelves will lack support and won't hold heavy objects.
9. Garden Bed Wall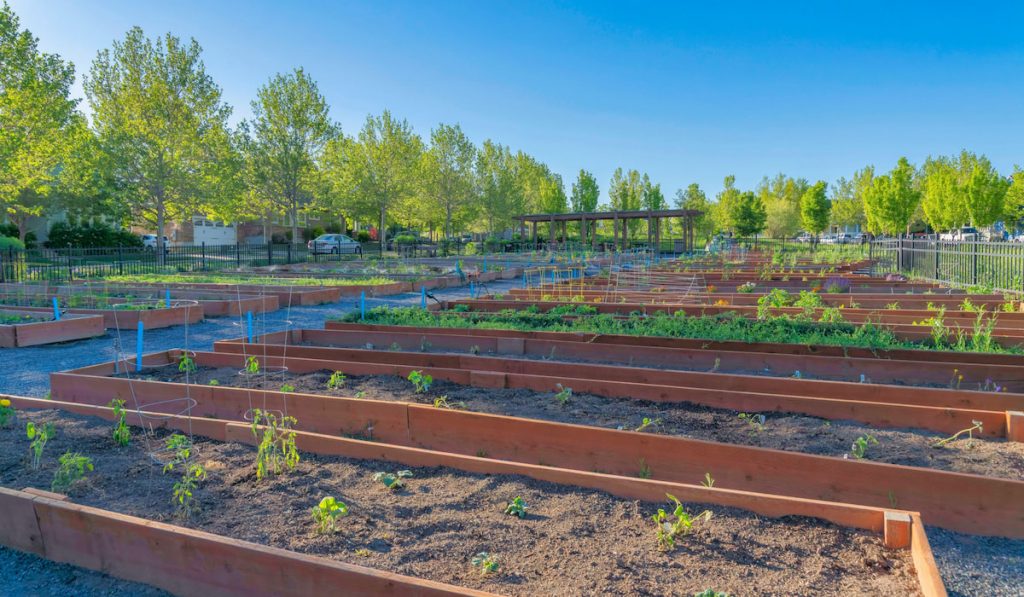 This is definitely one of the easiest and simplest ways to reuse your old fence boards. If you have garden beds, you can use these boards to make walls to hold the soil in place.
Measure the size of the bed before cutting the boards. Avoid using boards with old paint on them that leach and contaminate the soil during rainy seasons.
One thing to note is that thicker and sturdier fence boards are better at supporting your garden beds.
If you can only salvage smaller boards, stack them according to the height of the beds. You can also use concrete or cinder blocks for extra support by placing them around the walls.
10. Potting Bench
There is no limit on how you could reuse your old fence boards for gardening purposes. Aside from planter boxes and garden bed walls, you can also make a potting bench for your planting activities.
Gather all the necessary tools such as a saw, drill, screws, adhesive, and sandpaper. Cut the boards according to the size that you want for the bench.
If you use the potting bench for your indoor plants and keep them inside your house, then make it smaller so it can fit in any place that you want. But if it's for outdoor uses, then make it bigger so it can hold many plants at once.
Making extra shelves for the bench will require more boards. Also, be sure to use sturdier and thicker boards when making legs for the potting bench.
11. Mounted Key Holder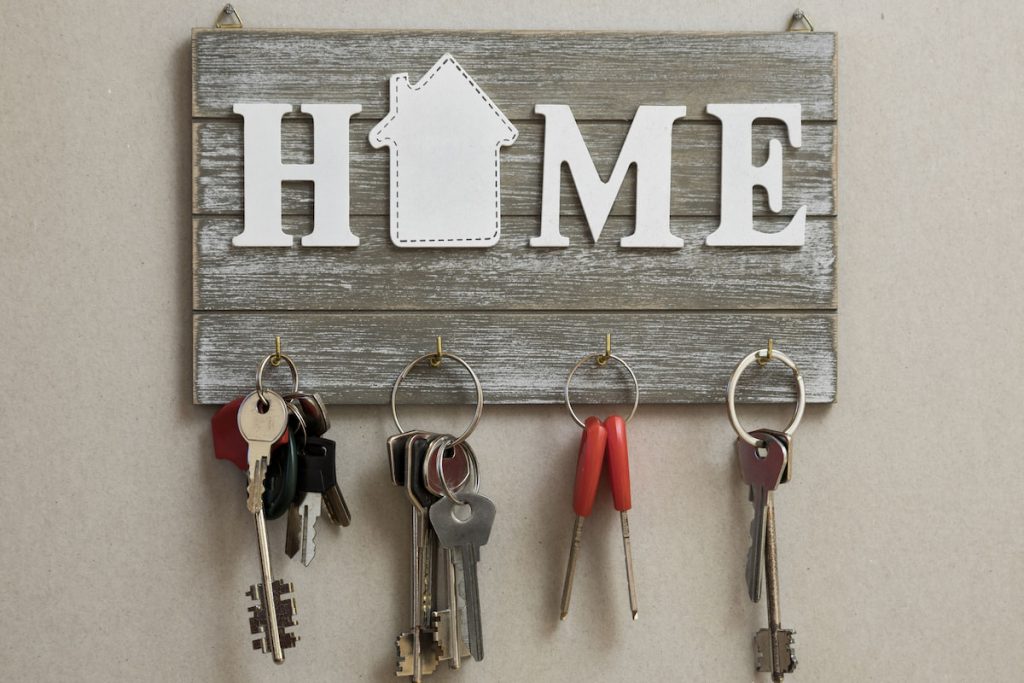 Tired of forgetting where you put your keys? Make a mounted key holder so your keys are always in just one spot.
Cut a piece of old fence board according to your desired size using a saw or wood cutter machine. Smooth the surface with sandpaper and wax it to remove stains and make them look neater than before.
Then, add a few screw hooks on one side. This is where you will place all your keys. Finally, hang it on the wall or next to your shoe rack.
Final Thoughts
If you're looking to salvage and make new things out of your old fence boards, be sure to do it in a proper setting and safe manner. Old wooden boards are full of splinters and pointy edges that are dangerous to touch.
Safety should always be your first priority.
Also, discard boards if the damage and rotten parts could cause issues in the future. Although you might think that they can be used safely at the moment, you can't expect damaged wood to last for a very long time.
Resources