12 Cool Things You Can Make Out of a Keg (All You Need to Know!)
Finding new uses for old kegs is always a fun project for beer lovers and people who have access to old kegs.
Perhaps you've run into a friend who transformed an old keg into a custom barbeque, or you recently walked into a brewery that's using old kegs as cool urinals in the men's room.
If seeing a creative keg project is stoking your creative fires, you're in the right place.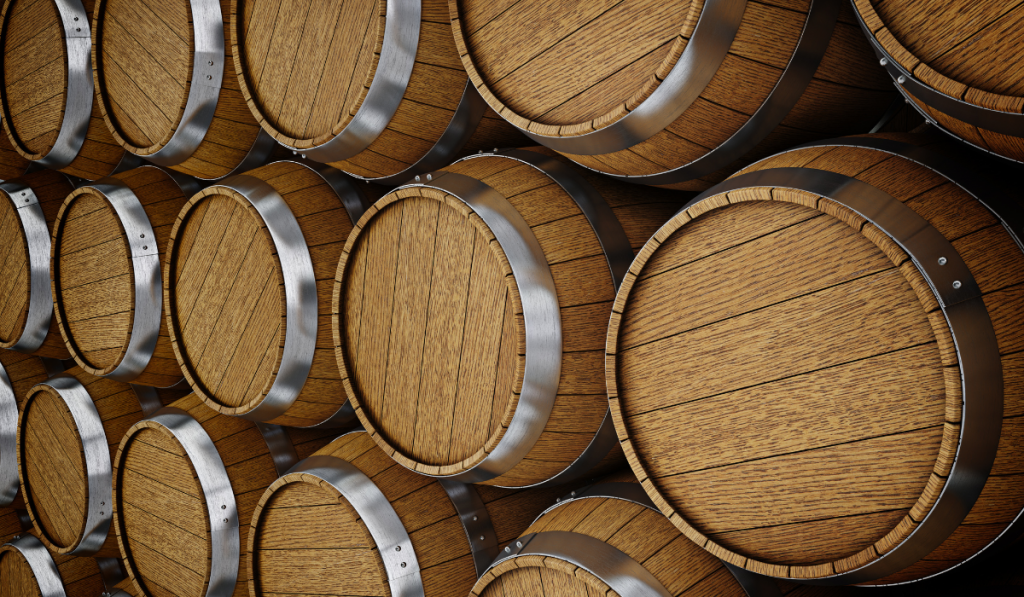 Upcycling or finding a way to give a special keg new life is always fun.
But, even if you don't love drinking beer, you can rest well knowing that your efforts reduce waste and give something an extended life.
There are simple things you can do in a day and other projects that are much more complex. What you can do with an old keg will hinge on your creativity and ability to use tools. Also, access to kegs is a must as well.
Here are twelve cool things you can make out of a keg with something for everyone.
1. Keg Stools for Your Home Bar
Do you have a basement poker room or a bar outside by the pool? Show off your love for beer with custom beer keg barstools.
This is one of the simplest beer keg projects because you don't need to alter the shape of the kegs. People will see what they are and love them!
Of course, it's also an appropriate setting, so you'll want to keep them in their original form.
All you need to do is find appropriately sized seat cushions and find a way to attach them to the top of the keg.
You'll need a drill to make the right holes, but you can make a new stool in a few hours.
If you want to kick things up a notch, attach foot railings to the bottom of the kegs to give weary travelers a place to rest their feet.
2. Make Planters with Old Kegs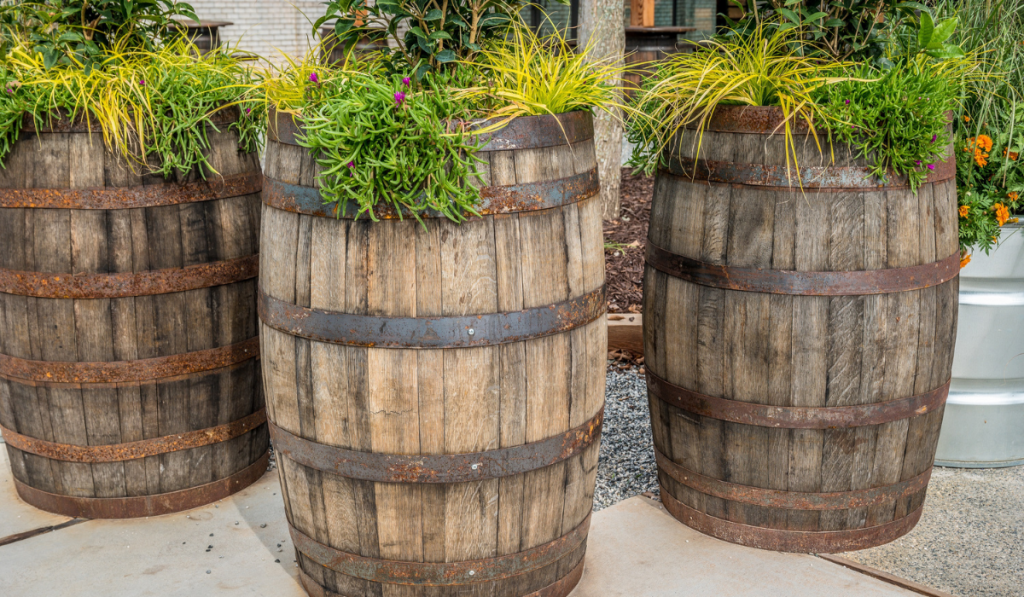 You've probably been to a brewery or trendy watering hole and seen old kegs with flowers growing out of them.
Old kegs are a terrific way to manage restaurant spaces, outdoor BBQs, sitting areas, sporting venues, etc.
You can make temporary entrances with keg planters by putting bushes or flowers on top to spruce things up a bit.
Close up any holes or handles using tape or some other solution, then fill the top with dirt and your favorite plants.
3. Kegs for the Home Gym
What's the point of tossing the keg out when you can toss them again and again to get a great workout!?
CrossFitters across the country use kegs as weights for their WODs, and you can use old kegs for your home gym as kettlebells or as other heavy objects to help you build strength.
Strength competitions show bulky athletes tossing and stacking kegs in their events.
Consider keeping them around for heavy workouts before you throw any of them in the recycling pile.
4. Make a Custom Smoker/BBQ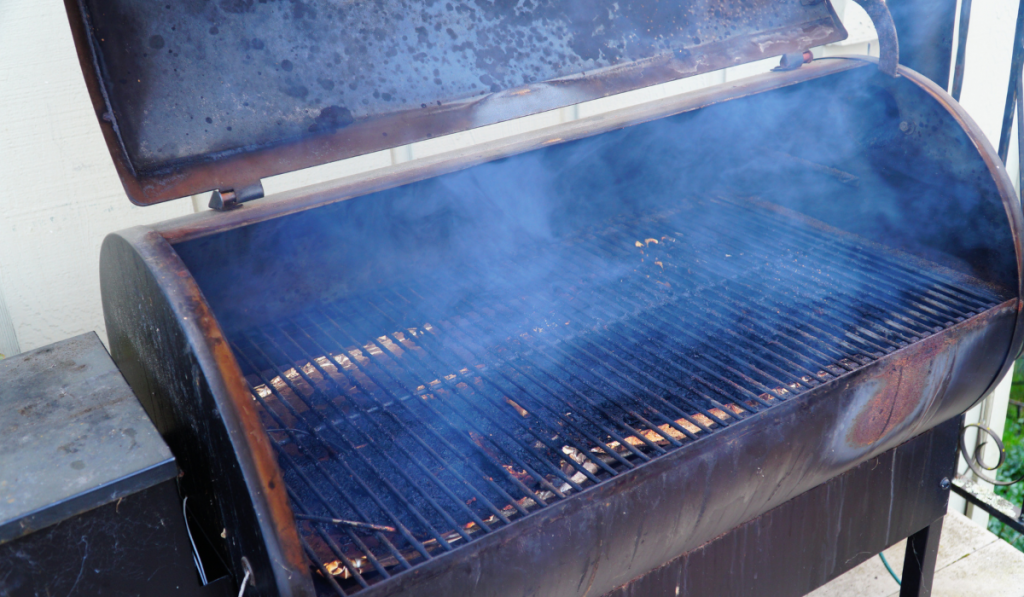 If you've got the tools or are inclined, you can turn an old keg into a homemade meat smoker or barbeque.
Typically, keg BBQs are sliced down the middle vertically. Then, you can position the keg on its side and add coals and a grill to make cooking burgers and steaks more fun.
5. Outdoor Tables
This is a favorite project among beer lovers because it's very easy. Essentially, you don't have to do anything to the keg.
You can, if you want to, stain a wooden keg or add a glass tabletop to a metal keg, but they're also great tables without the add-ons.
People will love asking you about your unique patio table and wish they had one on their deck.
6. Use Kegs for Outdoor Fire Pits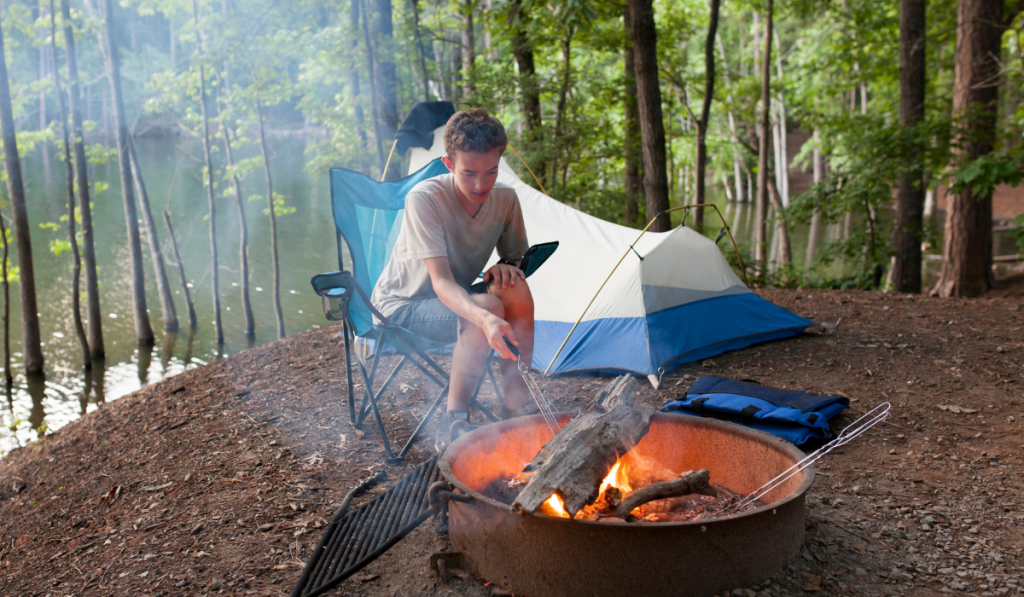 Why spend hundreds or thousands of dollars on a custom fire pit for your yard when you can build one out of an old keg in minutes?
Essentially, all you have to do is cut a keg horizontally as it stands on its end and put wood or charcoal inside for your fire.
If you're into making custom fire pits, you can spruce things up with grills, special custom handles, and lids for when the party is over. The world is your oyster!
7. A Fun Party Cooler
You've probably been to a party and seen all the beer and soda piled on ice in a decorative chest. Well, why not make yours more fun by using an old keg as your cooler or drink chest?
A large keg cut in two sideways can transform into the perfect drink container that will keep things cool all day during a holiday party or while you're at the beach.
8. Keg Side Tables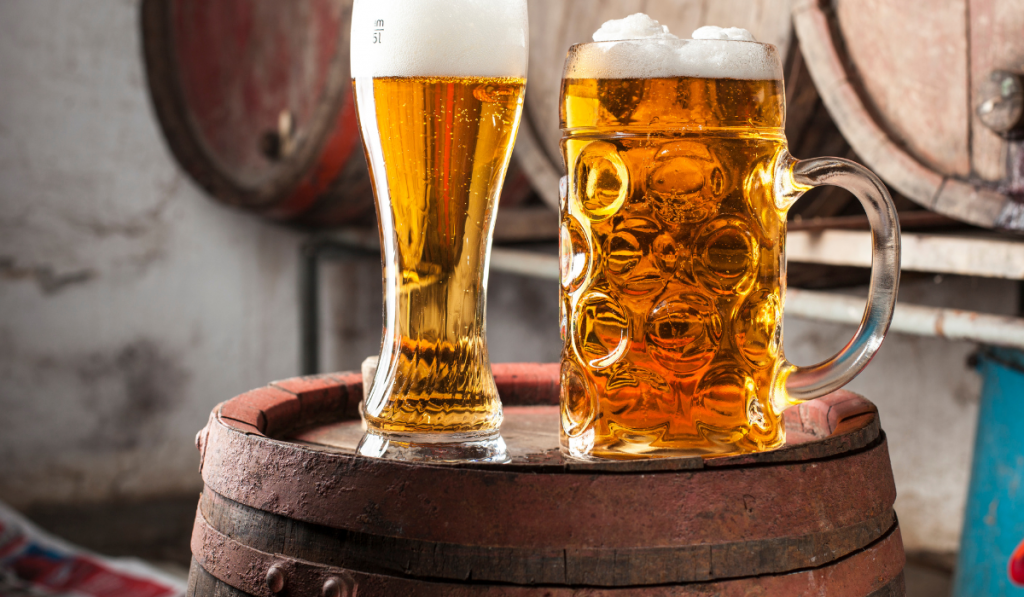 Keg side tables look cool and are extremely functional.
Standard kegs are just about the perfect size to set at the end of a couch or next to a chair that you love to sit in for football games.
Put a glass pane on the top and use it for drinks, a lamp, or some decorative books in your living area.
9. Make a Lamp Out of a Keg!
If you have a specific brand of beer you like, you can take one of their smaller kegs and make a lamp out of it or shape it into a cool outdoor patio light.
Lamps are simple projects. The only thing that goes into the base of a lamp is the cord. All of the electricity magic happens at the top where the lightbulb screws in.
You'll just need to drill some holes in the top and a place for the cord to come out of the bottom to make a cool beer keg lamp.
10. Temporary Walls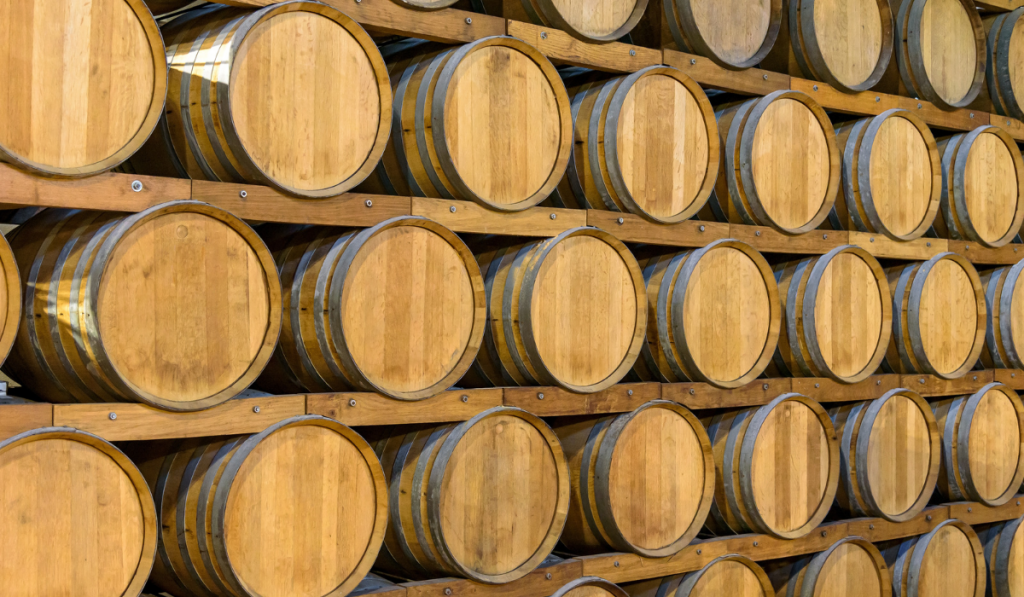 Restaurant owners love using old kegs as temporary barriers for outdoor seating areas.
They're also great for when people set up outdoor tents and don't want people running into the tent poles.
You can use old kegs at home to do the same thing, whether you want to close off an area or make a play section in your yard for your kids.
11. Keg Seats
We've already mentioned keg barstools, but you can also use old kegs as seats with cushions that you can move around.
For example, you can turn small older kegs into outdoor patio chairs accompanying your repurposed keg table. Cut out a portion of the top section and fill the hole with a round cushion.
If you want to, you can even put some wheel attachments on the bottom, so you can scoot around on the deck between tables.
12. Outdoor Trashcans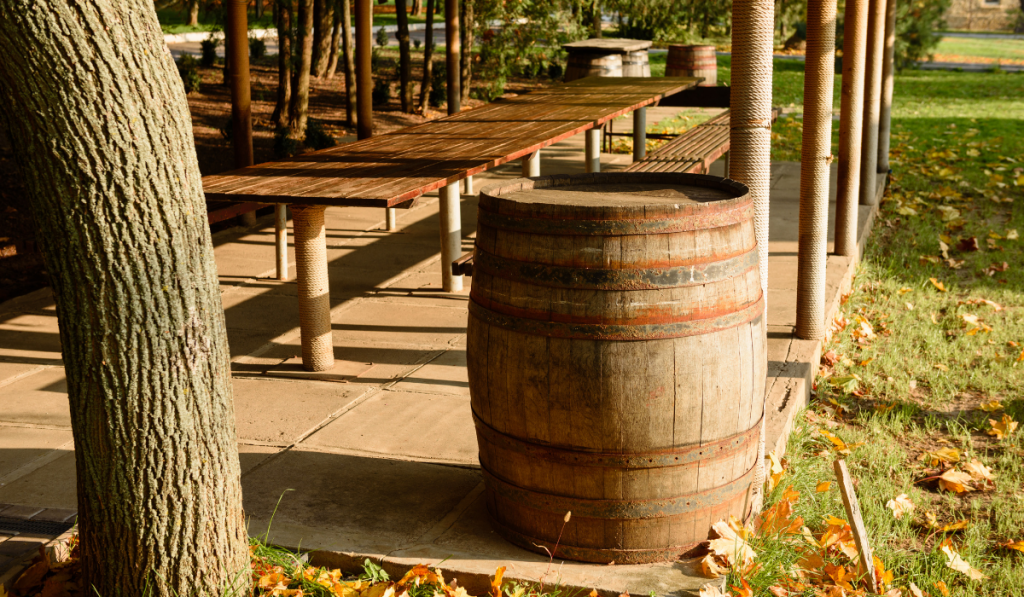 Using big old kegs for outside trash cans is a great idea! People usually struggle to find a garbage receptacle that's big and heavy enough to stay put outside.
Large kegs will easily hold trash bags; you can count on them to stay in one spot in windy weather.
Use it to toss all your paper plates, beer bottles, and other trash in at your next cookout.
You'll never have to mess with tipped-over trash cans again, and people will be asking you for tips on how you made the trash can so they can have one at their place.
In Closing
These are just some of the ways you can repurpose old kegs for fun at home or work. Give them a try and discover how to get more years out of them!
Resources